Welcome to the world of Brilliant Stone. Onyx Hotel Bangkok,
The brand new luxury hotel in Bangkok City. We offered 73 rooms and suites fully furnished with majority interiorize from all natural marble and onyx. The hotel was located only 15 minutes away from Suvarnabhumi International airport and 5 minutes away from Airport Rail Link Huamak Station in which will fulfil your pleasant stay in Bangkok!
Our Rooms & Suites
All 73 rooms and suites are intended built and designed for your pride of stay in the luxury marble and onyx interior. We offered choices of room types for your different demand.
Explore our Accommodation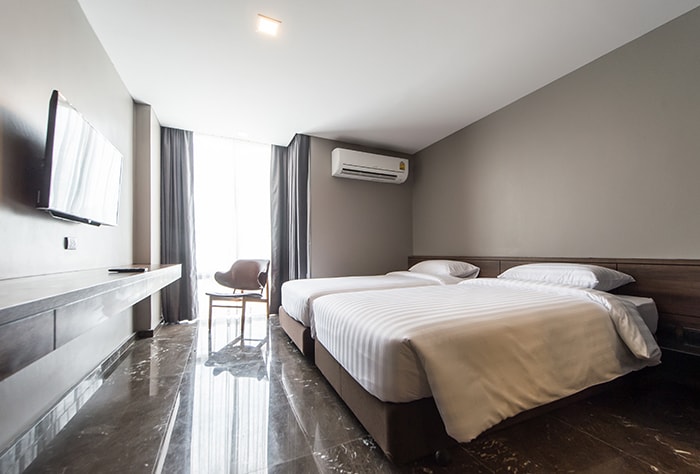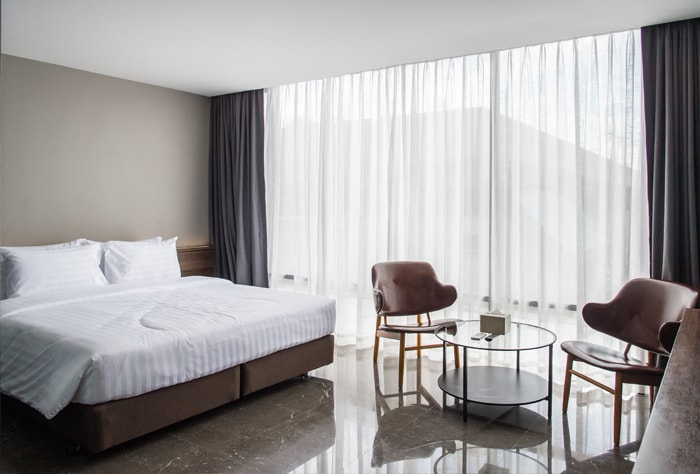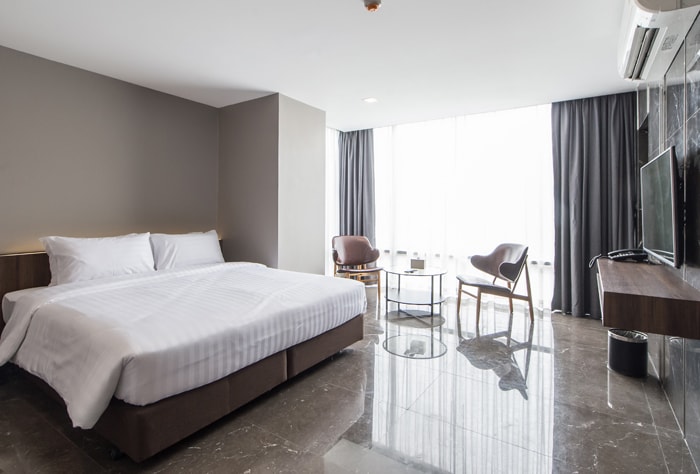 Dining & Facilities
Daddy G's Smoke and Brew, the authentic smoke house in Bangkok served your slow cooking gastronomy menu with other international menu that you will be joy during your stay.
Our own brewed craft beer 'Yaksa' Pale Ale, the proud of Thai's craft beer will also make your meal complete from the art of beer brewing and the scent of pure malt
The Playground, located of the 3rd floor the place for family relaxation and kid playing ground. Complete your beloved kid stay with our playground to make you kid be fun
The Auditorium, located on the 4th floor offered the private forest greenery atmosphere for your own relax and inspiration. You will feel wild jungle in the heart of city.
Drinking and Beverage, because we are travelers, we provide the affordable rate beverage vendor machine and 24 hrs complimentary ice dispenser machine on the 3rd floor for your refreshing.
Explore our Dining & Facilities